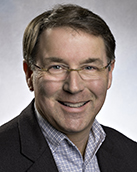 Reference and Education Services Librarian Francis A. Countway Library of Medicine Harvard Medical School
Paul Bain has served since 2004 as a Reference and Education Services Librarian at Harvard Medical School's Countway Library where he provides instruction and support for both bibliographic and bioinformatics resources. An expert searcher, he has collaborated in the production of many systematic reviews and meta-analyses, and he has served as an advisor and collaborator for Web-based information resources including the Alzheimer Research Forum, the Schizophrenia Research Forum, and, most recently, the Partners ID Images infectious disease case atlas. Paul completed his Ph.D. in Molecular and Cellular Biology at the University of Michigan in 1993 and his M.S. in Library Science at Simmons College in 2003.
Conflicts of Interest: None.