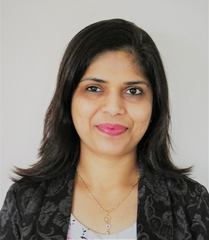 Research Fellow Center for Evidence-Based Imaging Brigham and Women's Hospital
Dr. Gujrathi is an MD Radiologist from India who is currently working as a Post-doctoral research fellow at the Center of Evidence Based Imaging of the Brigham and Women's Hospital / Harvard Medical School. Her research projects focus on radiology image reviews and report analysis to standardize image interpretation. She is also closely working with the machine learning team on projects involving liver segmentation. Prior to joining CEBI, she was working as a research assistant at the Mount Sinai Hospital, University of Toronto where she worked closely with the Machine learning team to build a convolutional neural network for detecting prostate cancer. She will be taking a Summer course for Program in Clinical Effectiveness to enhance her research portfolio.
Conflicts of Interest: None.