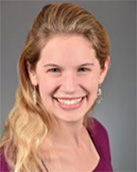 Librarian Boston Children's Hospital
As a medical librarian at Boston Children's Hospital, Emily Schon provides guidance and expertise in literature searching and systematic reviews on a variety of clinical and research topics, and regularly offers instruction and support to hospital personnel. She completed her undergraduate studies at Duke University. She has a Master's Degree in Library and Information Science from the University of Pittsburgh, with a specialization in Health Resources and Services.
Conflicts of Interest: None.