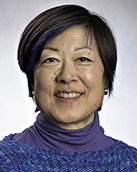 Reference & Research Services Librarian Francis A. Countway Library of Medicine Harvard Medical School
Carol Mita has been a reference and education librarian at the Countway Library, serving Harvard Medical School and the Harvard School of Public Health, since 1999. She provides instruction and support for literature searching using PubMed and other bibliographic databases, as well as expert searching to support systematic reviews and meta-analyses. Her areas of subject specialty include public health, preventive medicine, and mental health. She has an M.S. in Library Science from Simmons College in Boston, and completed undergraduate work in nursing and zoology at the University of Wisconsin, Madison.
Conflicts of Interest: None.