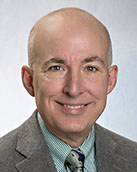 Director of Business Development Department of Radiology Brigham and Women's Hospital
Mr. Menard serves as part of the management team for the BWH Department of Radiology, advising the Department Chair and Vice Chairs on strategic issues, policy issues, network and business development and other issues. Working with Dr. Khorasani, Dr. Steven Seltzer and others, he has worked on the public policy implications of imaging clinical decision support (CDS) for over 10 years. He has worked with Dr. Khorasani to organize a consortium of academic centers to conduct research on imaging CDS, to plan and execute the strategy for the BWH convenership under the MID, and to organize responses from leading national stakeholders to the draft legislation that ultimately became law as the Protecting Access to Medicare Act (PAMA). Andrew is a member of the Association of Administrators in Academic Radiology and is active in the Academy of Radiology Research and Coalition for Imaging and Biomedical Research. He is a graduate of Harvard Law School and serves on the board of directors of several private companies engaged in research and development for life sciences.
Conflicts of Interest: None.